Toronto to Niagara Falls Half Day Private Tour (upto 4 people)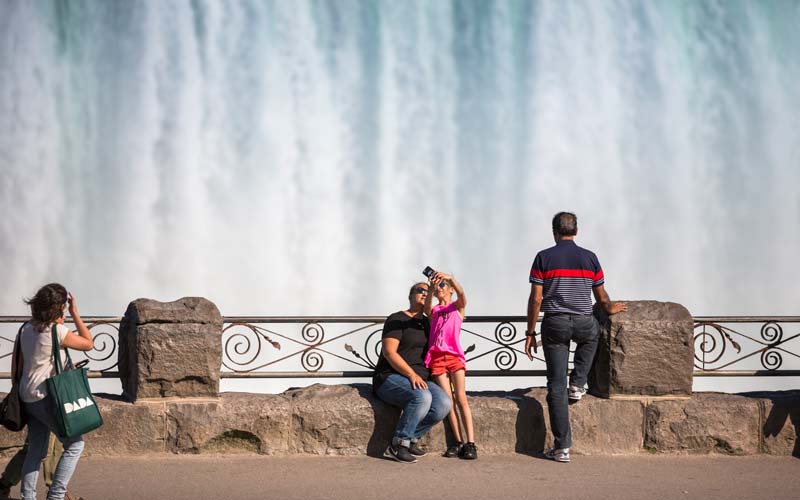 Duration: 6 Hours
Location: Niagara Falls, Ontario
Toronto to Niagara Falls Half-Day Private Tour (Up to 6 hours)
Many people visiting Niagara Falls from Toronto cannot spend the entire day visiting all the Niagara region's sites. ToNiagara has a solution to this problem; take a ToNiagara Half-Day Tour! Whether you need to catch a flight or just want to see the Falls and skip the other tour destinations, a ToNiagara Half-Day Tour is for you.
Please Note: Customer pays for all entrance fees to any attractions visited (except the Winery visit). The tour schedule below is an example of where you could go. The attractions you visit with a custom tour are completely up to you!
TOUR ITINERARY
PICKUP FROM YOUR HOTEL OR NEARBY PICKUP DESTINATION
You will be picked up at your Greater Toronto Area Hotel or nearby pickup destination and taken to Niagara Falls and witness one of the world's natural wonders. Where you go on the ToNiagara Half-Day Private Tour is up to you, we've outlined a typical tour below.
Toronto, ON, Canada Anytime of your choice
VOYAGE TO THE FALLS CRUISE - SEASONAL BY HORNBLOWER (Optional Add-On)
The Voyage to the Falls Cruise by Hornblower is probably the most popular tourist attraction. Since it is so popular, you can purchase Hornblower tickets through ToNiagara, which allows you to save time on a half-day tour.
Voyage To The Falls Cruise, Niagara Falls, ON, Canada
TIME FOR LUNCH & FREE TIME TO EXPLORE NIAGARA FALLS
Free time to eat lunch, souvenir shop and explore Niagara Falls!
Niagara Falls, ON, Canada
EXPLORE CLIFTON HILL
For some family fun, visit Clifton Hill. If you are looking for a fright, you can visit the Nightmare Fear Factory or check out the wonders at Ripley's Believe It or Not Museum.
Clifton Hill, Niagara Falls, ON, Canada