Niagara Falls Private Tour (upto 36 Passengers)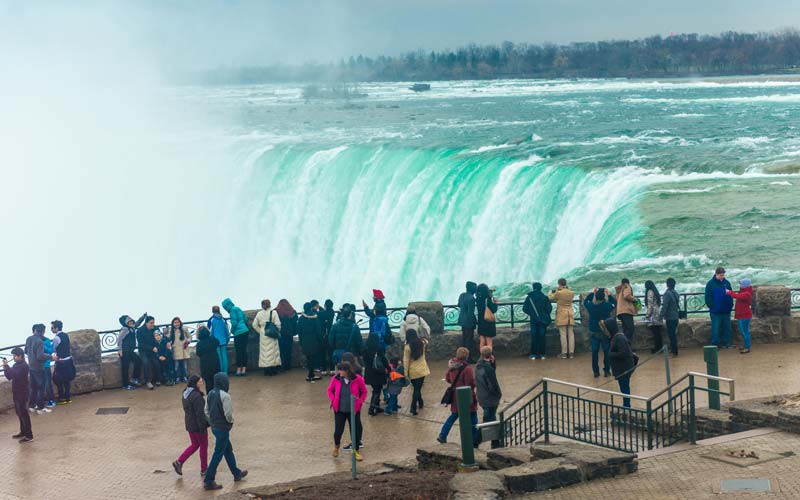 Varighed: 9 Timer
Sted: Niagara Falls, Ontario
Niagara Falls Full Day Private Tour Upto 36 People




Take The Tour Your Way With Your Family & Friends in a Private Tour (Upto 36 people)


Customize your Niagara Falls experience with a Private Tour. No trip to Canada is complete without visiting the Niagara Falls! A Niagara Falls Tour Private Tour will pick you up at your Hotel (or specified pick-up location) in a coach bus (which seats upto 36 passengers) and take you to Niagara Falls.

You will have the opportunity to witness the Niagara Falls, one of the natural wonders of the world, and to explore the Niagara region. Since this is a customized tour you can visit the site you want to see, for as long as you want to see them.

This tour is specialized for the busy business traveler, couple or small family that would like the freedom of choosing their own destinations and pickup/dropoff times. Everybody should have the opportunity to visit Niagara Falls and now they can with a Niagara Falls Tour Private Tour.


Please Note: Customer pays for all entrance fees to any attractions visited. The tour schedule below is an example of where you could go. With a custom tour the attractions you visit are completely up to you!





Customizable Tour Itinerary
TOUR ITINERARY
PICK UP - NIAGARA FALLS LARGE GROUP CUSTOM TOUR
Your tour starts when we pick your group up from Toronto or
the surrounding area (Mississauga, Brampton, Etobicoke, Oakville etc.) in one
of our meticulously maintained luxury vehicles; pick-up time depends entirely
on you! The rest of the itinerary below is typical of an extensive group tour,
but the destinations are all up to you!
Toronto, ON, Canada
NIAGARA FALLS
The drive from Toronto to Niagara Falls is approximately 90
minutes. Your first attraction is the main one! The Niagara Falls, take some
time to admire the beauty and power of the Niagara Falls.
Niagara Falls, ON, Canada
VOYAGE TO THE FALLS CRUISE BY HORNBLOWER (OPTIONAL ADD ON)
Board the Voyage to the Falls Cruise by Hornblower. This is
probably the most popular attraction in Niagara Falls. You can purchase tickets
with ToNiagara, which enables you to skip any long lineups; these tickets are
essential for any corporate outings. The Voyage to the Falls cruise is an
excellent photo opportunity and fun for adults and children.
Voyage To The Falls Cruise, Niagara Falls, ON, Canada
TIME FOR LUNCH & FREE TIME TO EXPLORE NIAGARA FALLS
Free time to eat lunch, souvenir shop and explore Niagara
Falls!
Niagara Falls, ON, Canada
CLIFTON HILL
The fun never stops at Clifton Hill. The group can all take
a ride on the Niagara Skywheel or have scary fun at the Haunted Mansion.
Clifton Hill, Niagara Falls, ON, Canada
WINERY
Visit one of Niagarau0027s world-renowned wineries, take a
tour or participate in a wine tasting (you will have to call ahead and book a
winery tour). You will learn the art of producing Ice and table wines.
Niagara-on-the-Lake, ON, Canada