1000 Islands Boldt Castle Stopover Cruise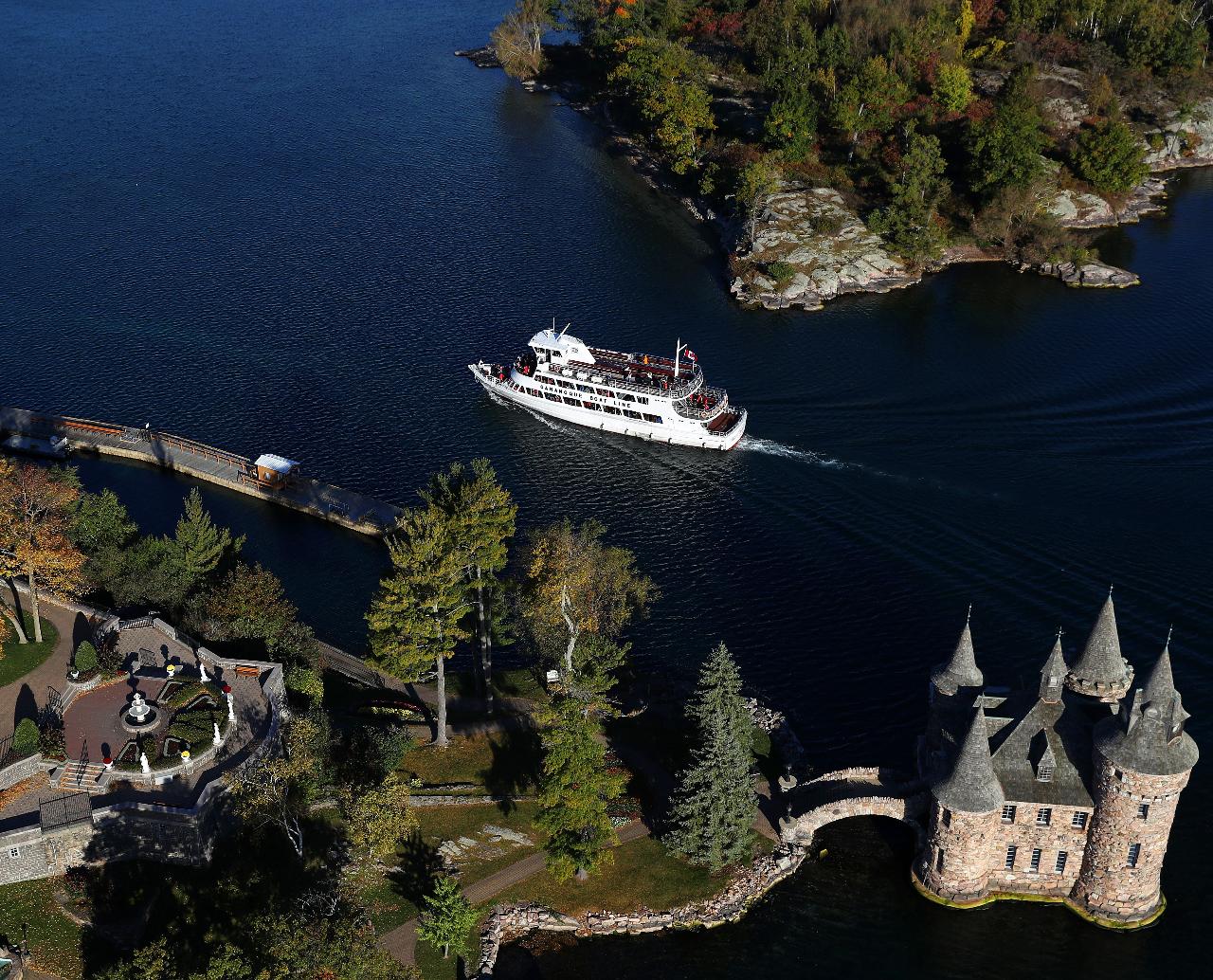 Duration: 5 Hours
Location: Brampton, Ontario
George C. Boldt, the wealthy owner of the world-famous Waldorf Astoria Hotel, set out to create a full-scale Rhineland Castle on scenic Heart Island around the turn of the century. The opulent tower was supposed to symbolize his love for his wife, Louise. Three hundred people built the six-story, 120-room palace. No detail or cost was overlooked. When his wife died unexpectedly in 1904, all building was held. Boldt never returned to the island, leaving the tower as a memorial to his love for the place. The Thousand Islands Bridge Authority currently owns the castle and is working to restore it to its former beauty.

Set sail on a 5-hour cruise through the American span of the 1000 Islands, with a 2-hour stay at Boldt Castle to explore the romantic legend of Boldt Castle. On the largest and most iconic passenger cruise on the St. Lawrence River, enjoy a breathtaking return cruise over the Canadian stretch of the 1000 Islands.

To disembark and enter Boldt Castle, you must have a valid passport. Before boarding the cruise, you must check-in at the Ticket Office to show up and have your passport validated.

The tour lasts 5 hours, with a 2-hour break to explore Boldt Castle and its grounds.
Views of the St. Lawrence Seaway, the 1000 Islands International Bridge's American and Canadian Spans, Millionaires Row, Boldt Castle, and the Statue of St. Lawrence.