Niagara Falls Elite Limousine Tour (Upto 14 People)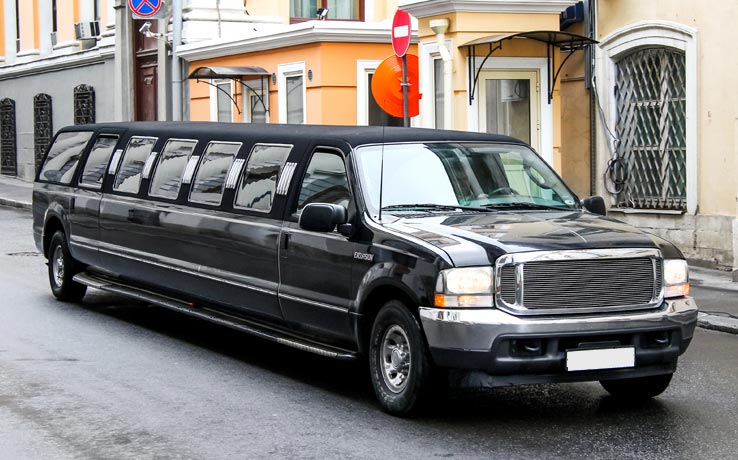 Duração: 8 Horas
Localização: Niagara Falls City, Ontario
Niagara Falls Elite Limousine Tour (Upto 14 People)
More than a Niagara Falls Tour (Upto14 Passengers)
Receive chauffeur-style service from our professional drivers. Explore Niagara Falls in high-end, stylish limousines.Customers are picked up from their Hotels/BnBs and residences and taken to Niagara Falls in comfort luxury and style!
Private tours allow you and your party to choose the attractions that you will visit, you can also include lunch at the Sheraton Fallsview Buffet Restaurant overlooking the Falls. No alcohol is permitted in the limousines; however, for those special occasions we do offer a bottle or two of champagne that can be purchases as an add-on.
Your limo and driver will take you in and around the Niagara Falls area in style, safety and comfort. These tours are ideal for special occasions or corporate outings.
TOUR ITINERARY
TOUR BEGINS - PICKUP FROM HOTEL OR SPECIFIED PICK LOCATION (9:30 AM)


Your tour begins with pick up from your Hotel/BnB or Residence. In one of our meticulous maintained luxury vehicles, pick up time depends entirely on you!


Toronto, ON, Canada or Niagara Falls, ON, Canada


ARRIVE AT CANADIAN SIDE OF NIAGARA FALLS (11:00 AM)

Your VIP Limo tour arrives at the main attraction, the majestic Canadian Niagara Falls.

 Niagara Falls, ON, Canada

VOYAGE TO THE FALLS CRUISE - BY HORNBLOWER (OPTIONAL ADD-ON) (11:15 AM)

The Voyage To The Falls Cruise by Hornblower is the most popular attraction in Niagara Falls. The Voyage To The Falls Cruise is a seasonal attraction. If the Voyage To The Falls Cruise is not available then you will experience either Journey Behind the Falls or enjoy the panoramic view of the Niagara Falls from the Skylon Tower.

Voyage To The Falls Cruise, Niagara Falls, ON, Canada

EXPLORE NIAGARA FALLS (12:00 PM)


Take some free time to explore Niagara Falls, souvenir shop and take pictures.


Niagara Falls, ON, Canada

TIME FOR LUNCH & FREE TIME TO EXPLORE NIAGARA FALLS (2:00 PM)

Free time to eat lunch, souvenir shop and explore Niagara Falls!

 Niagara Falls, ON, Canada

SCENIC DRIVE ON NIAGARA PARKWAY (2:30 PM)

Niagara Parkway has been called "The Prettiest Sunday Afternoon Drive in the World," see for yourself! The Niagara Parkway is a spectacular drive along the Niagara River.

 Niagara Parkway, Niagara Falls, ON, Canada

WINERY TOUR (3:30 PM)

Complimentary wine and grape juice tasting is available. Be treated as a wine connoisseur at a world-class winery. Buy local-made wines of your choice. World famous Canadian Ice Wines are available here.

Niagara-on-the-Lake, ON, Canada