Sights And Sips Cocktail Cruise (Toronto)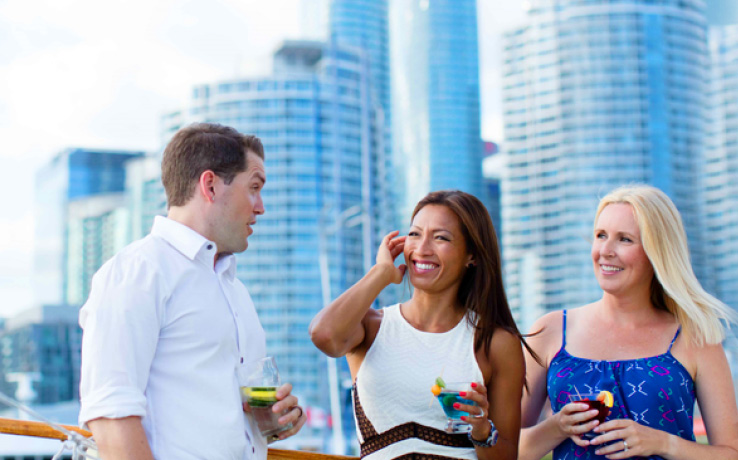 天數: 90 分鐘
位置: Toronto, ON
A 90-minute Sights & Sips trip cruising Toronto Harbour with spectacular views of the gorgeous Toronto cityscape is always fun, whether for a bright cocktail hour or under the city's sunset glow!

Try one of our unique cocktail concoctions, a fantastic local brew, or anything from the cash bar. Then take a seat and order some great appetizers from our menu. Make the most of your summer by going ToNiagara's Sights & Sips Cocktail Cruise adventure tour with your friends.

90-minute cruise through the waterways of Toronto Harbour and Toronto Island.
Listen to lounge music to set the mood.
A fully licenced cash bar with a wide selection of wine, beer, and specialty cocktails.