Niagara Falls Elite Limousine Tour (Upto 8 People)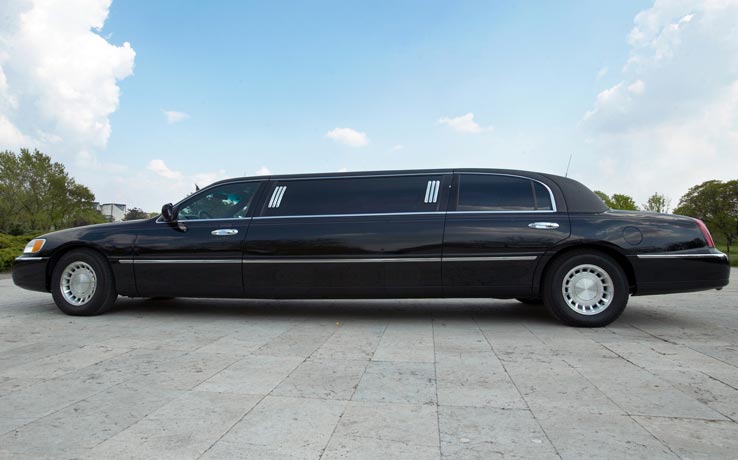 Duration: 8 Hours
Location: Niagara Falls City, Ontario
Niagara Falls Elite Limousine Tour (Upto 8 People)
Take a VIP Private Tour in a Stretch Limousine (Upto 8 Passengers)
Millions of tourist flock to Niagara Falls each year to see this magnificent natural World Wonder. Treat yourself to a luxurious private VIP limousine tour of Niagara Falls.
Visit Niagara Falls in safety, style and comfort in your very own private limousine. Our private tours are fully customizable, the attractions visited are upto you. A private tour allows you to visit only the attractions which interest you and your group!
Niagara-on-the-Lake is a beautiful 19th century town, famous for its wineries. Your limousine tour includes a visit to one of these wineries, where you can taste wines made locally in the Niagara region.
TOUR ITINERARY
TOUR BEGINS - PICKUP FROM HOTEL OR SPECIFIED PICK LOCATION (9:30 AM)


Your tour begins with pick up from your Hotel/BnB or Residence. In one of our meticulous maintained luxury vehicles, pick up time depends entirely on you!


Toronto, ON, Canada or Niagara Falls, ON, Canada

ARRIVE AT CANADIAN SIDE OF NIAGARA FALLS (11:00 AM)

Your VIP Limo tour arrives at the main attraction, the majestic Canadian Niagara Falls.

Niagara Falls, ON, Canada

VOYAGE TO THE FALLS CRUISE BY HORNBLOWER (OPTIONAL ADD-ON) ( 11:15 AM)

The Voyage To The Falls Cruise by Hornblower is the most popular attraction in Niagara Falls. The Voyage To The Falls Cruise is a seasonal attraction. If the Voyage To The Falls Cruise by Hornblower is not available then you will experience either Journey Behind the Falls or enjoy the panoramic view of the Niagara Falls from the Skylon Tower.

Voyage To The Falls Cruise, Niagara Falls, ON, Canada


EXPLORE NIAGARA FALLS (12:00 PM)

Take some free time to explore Niagara Falls, souvenir shop and take pictures.


Niagara Falls, ON, Canada

TIME FOR LUNCH & FREE TIME TO EXPLORE NIAGARA FALLS (2:00 PM)


Free time to eat lunch, souvenir shop and explore Niagara Falls! This is an awesome photo opportunity!

Niagara Falls, ON, Canada

SCENIC DRIVE ON NIAGARA PARKWAY (2:30 PM)


Niagara Parkway has been called "The Prettiest Sunday Afternoon Drive in the World," see for yourself! The Niagara Parkway is a spectacular drive along the Niagara River.

Niagara Parkway, Niagara Falls, ON, Canada

WINERY TOUR (3:30 PM)

Complimentary wine and grape juice tasting is available. Be treated as a wine connoisseur at a world-class winery. Buy local-made wines of your choice. World famous Canadian Ice Wines are available here.

Niagara-on-the-Lake, ON, Canada