Best Value Niagara Falls Tour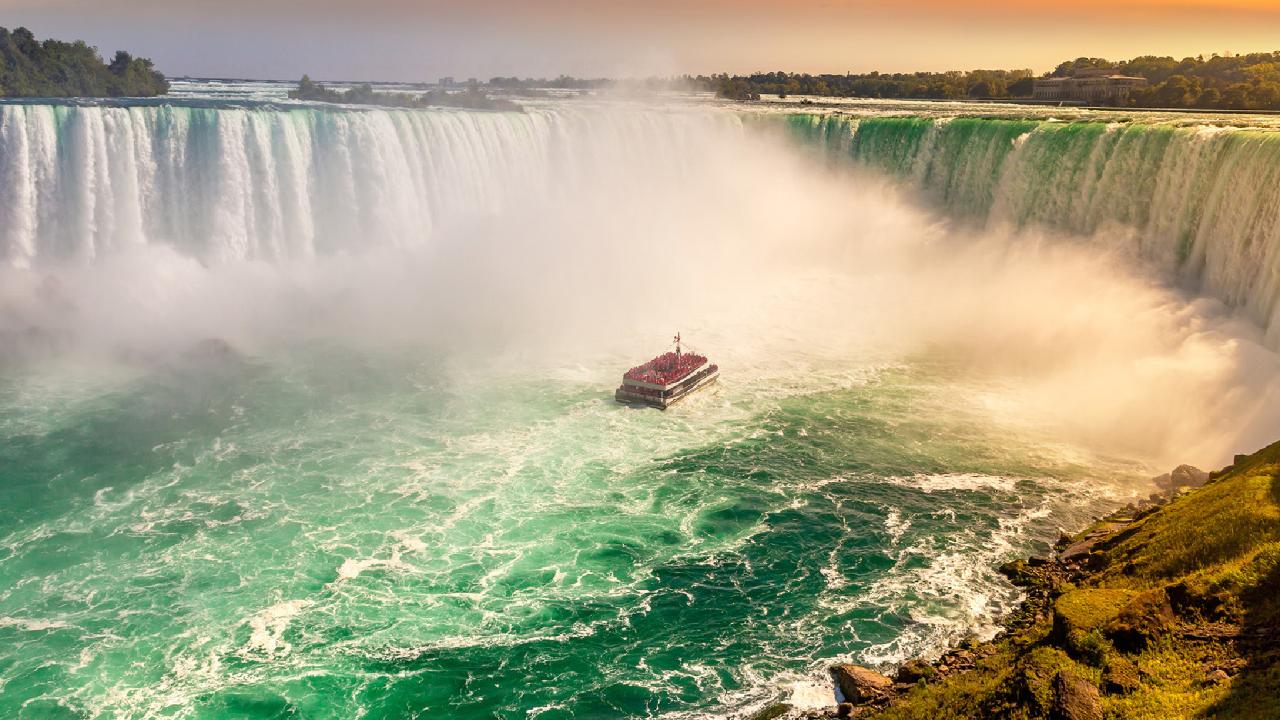 Duración: 200 Horas
Ubicación: Niagara Falls, Ontario
Niagara Falls: Visit One Of The Most Beautiful Places In The World!
Many people visiting Niagara Falls cannot spend the entire day visiting all the Niagara region's sites. ToNiagara has a solution to this problem, take a ToNiagara's Best Value Niagara Falls Tour! A tour with complete entertainment of Hornblower Niagara Cruise, Skylon Tower, and Journey Behind the Falls.
Your exciting tour starts with a complimentary hotel pickup in a comfortable air-conditioned vehicle. It is followed by a visit to the Skylon Tower observation deck for a bird's-eye view of all three Niagara Falls (Bridal Veil Falls, Horseshoe Falls, and the American Falls). At Journey Behind the Falls, you'll have to descend 125 feet (about 40 metres) to explore cave-like tunnels behind the Falls, allowing you to not only hear but also feel the falls.
Following your visit to Journey Behind the Falls, we will transport you to the Hornblower Niagara Cruises boat excursion, which will take you around the Niagara Gorge and as near the Falls as possible. You may anticipate feeling the cool mist on your skin during the boat journey, but don't worry; a recyclable rain poncho will be given. The Hornblower Niagara Cruise is seasonal and only available from May to October, and during winter, Niagara's Fury and Butterfly Conservatory replace it.
Your guide will take you on a guided driving tour of the city at the end of your tour, where you will hear about Niagara's rich history and unique geology. Your guide will take you to various areas of interest during the driving half of your tour, including the Dufferin Islands, the International Control Dam, the Old Scow, Whirlpool Rapids, and the Floral Clock.