Niagara Falls Evening Scenic Tour From Oakville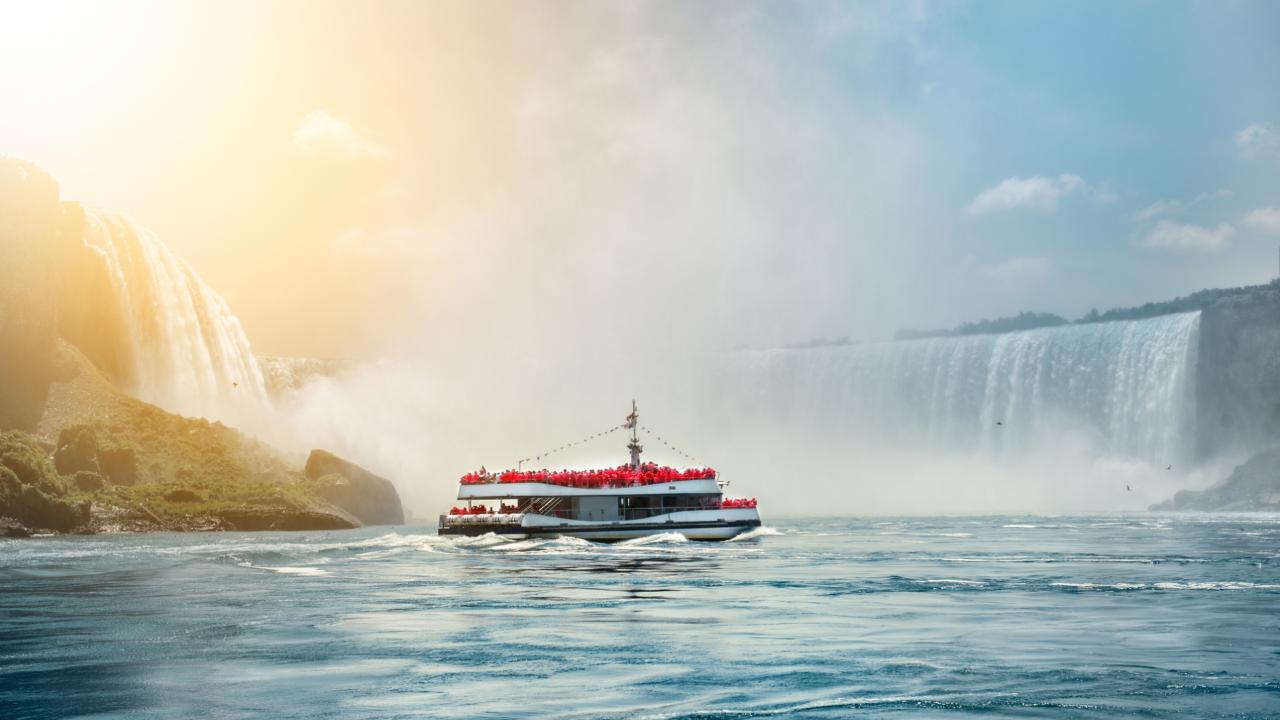 Duration: 5 Hours
Location: Niagara Falls, Ontario
Visit Niagara Falls in the evening To see the vibrant illuminations lit up!
Many visitors to Niagara Falls want to see and enjoy the Falls as soon as possible in the evening. To overcome this issue, take the To Niagara's Niagara Falls Evening Scenic Tour from Oakville! The tour makes an excellent dinner stop at the Skylon Tower, the Dufferin Islands, the Old Scow, the International Control Dam, and the Hornblower Niagara Cruise.

A complimentary pick-up in a comfortable air-conditioned vehicle from your hotel to start your Niagara Falls Evening Scenic Tour From Oakville. The journey begins with a drive to the Dufferin Islands, a 10-acre piece of paradise, then continue to Old Scow and the International Control Dam.
As the day begins to fade into the evening, you'll head out onto the Voyage to the Falls Niagara Cruises boat ride, which will take you around the Niagara Gorge and as near the Falls as possible. You may anticipate feeling the cool mist on your skin during the boat journey, but don't worry; a recyclable rain poncho will be given. The Hornblower Niagara Cruise is seasonal and only available from May to October. It is replaced with Niagara's Fury and Butterfly Conservatory during the winter.
Your tour guide will next take you to one of the top restaurants, The Skylon Tower Niagara Falls. While dining with your tour group, you may take in a sumptuous dinner and a stunning vista of the Bridal Veil Falls, American Falls, and Canadian Horseshoe Falls.
After dinner, you'll visit the Skylon Tower viewing deck to experience a 360-degree panorama of all three Niagara Falls (Bridal Veil Falls, Horseshoe Falls, and the American Falls). Enjoy the stunning splendour of nature!