Niagara Falls Adventure Pass Plus WEGO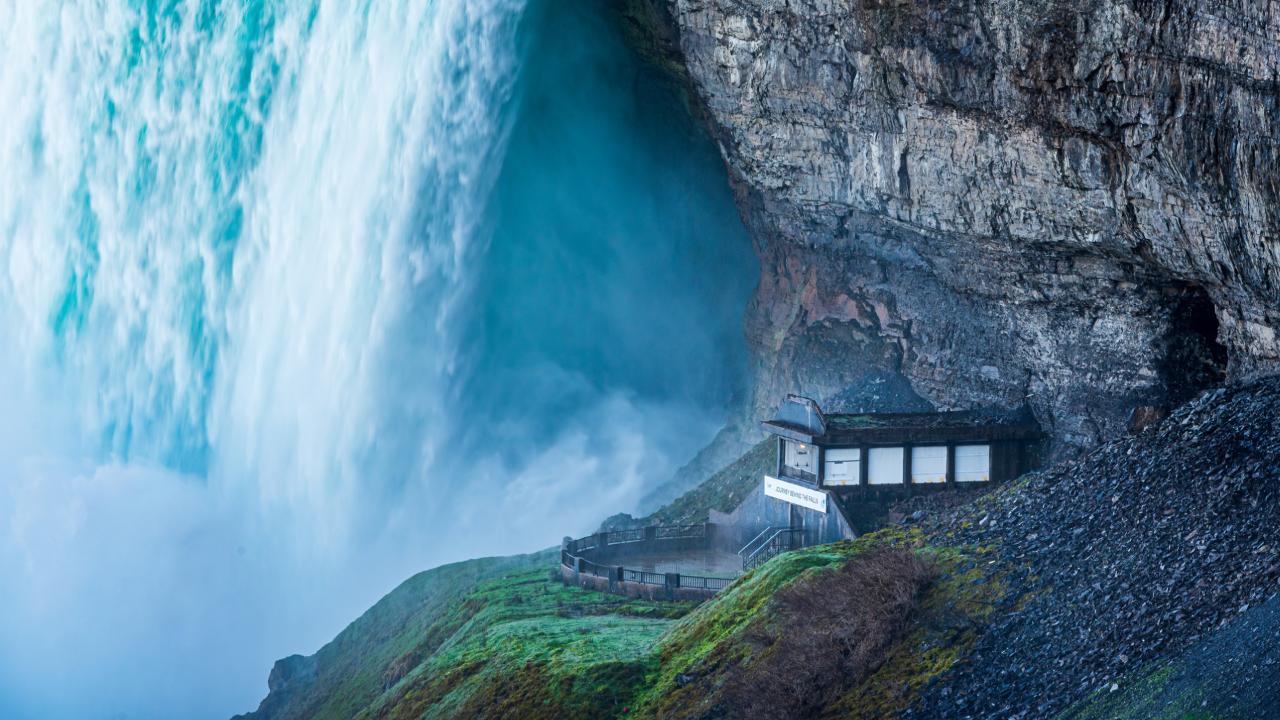 Duration: 2 Days
Location: Niagara Falls, ON
INCLUDES:
• Journey Behind the Falls
• Niagara Parks Power Station Self-Guided Admission
• White Water Walk
• Whirlpool Aero Car
• Butterfly Conservatory
• Niagara's Fury
• 2-consecutive days Unlimited access to the Falls Incline Railway
• 2-consecutive days aboard WEGO
BONUS:
• Floral Showhouse
• 4 Historic Heritage Sites - Old Fort Erie, Laura Secord House, Mackenzie Printery, McFarland House
• Round-trip access to the Niagara-on-the-Lake Shuttle
Save 53% on these Niagara Parks attractions!
• This voucher can be redeemed (April 7, 2023, to October 29, 2023) by bringing a PRINTED COPY of your voucher to any Niagara Parks Welcome Centre or attraction.

• The lead guest must be present when the voucher is redeemed.

• Your voucher will be exchanged for tickets and you can schedule a time (if necessary) to visit the attraction.

• Pets are permitted in any public, outdoor park space, however, only service animals are permitted inside Niagara Parks attractions. We kindly ask that all animals be kept on a leash and in the owner's control at all times.

• All voucher sales are final (non-cancellable and non-refundable).

• Your pass is valid from April 7, 2023, to October 29, 2023. It's entirely up to you whether you want to see everything in one day or spread your admissions throughout your entire visit! However, WEGO and access to the Falls Incline Railway are only valid for two consecutive days for holders of the Niagara Falls Pass and Adventure Pass classic Plus WEGO
Make more memories at Niagara Falls, Canada's 'must-do' signature attractions at a discounted price.

Short on time, but still want to experience the thrill of Niagara Falls? The Niagara Falls Adventure Pass has you covered!
This hassle-free package is the best way to enjoy an unforgettable adventure with admission to two of Niagara Parks' breathtaking attractions and discounts across our culinary locations and gift shops.
To stand at the heart of Niagara, you must first descend 125 feet and navigate through 130-year-old tunnels carved out of the bedrock. Feel and hear the tremendous roar of the Horseshoe Falls long before you see them. The observation deck at the base of this 13-storey-tall wonder will leave you breathless (possibly a little bit wet).
Experience a first-hand lesson in the raw power and peril of the Niagara River's Class 6 white-water rapids. The river's roar provides a deceptive calmness, the perfect ambiance for your walk among the many viewing platforms that put you right at the river's edge.
WEGO is the hop-on, hop-off visitor transportation system that connects all Niagara Parks locations to your hotel and other Niagara Falls tourism areas. WEGO runs year-round and includes frequent, convenient stops at all major attractions and hotels. With your Niagara Falls Adventure Pass, enjoy two days of access to WEGO and let us handle the driving!